The world of SUVs has become quite diverse from where it once was. No longer will someone be bracketed by the simple 'SUV' denotation. Instead, consumers have their choices of all different types — whether they be midsize SUVs, large SUVs, small SUVs, extra-small SUVs, luxury SUVs, super luxury SUVs, and large luxury SUVs. The Year of 2021 is no different — as vehicle manufacturing companies are ready to release their newest models for the upcoming year. This piece will offer a small primer on what to expect for those who're interested in purchasing/leasing a vehicle. Four specific SUVs will be looked at in particular.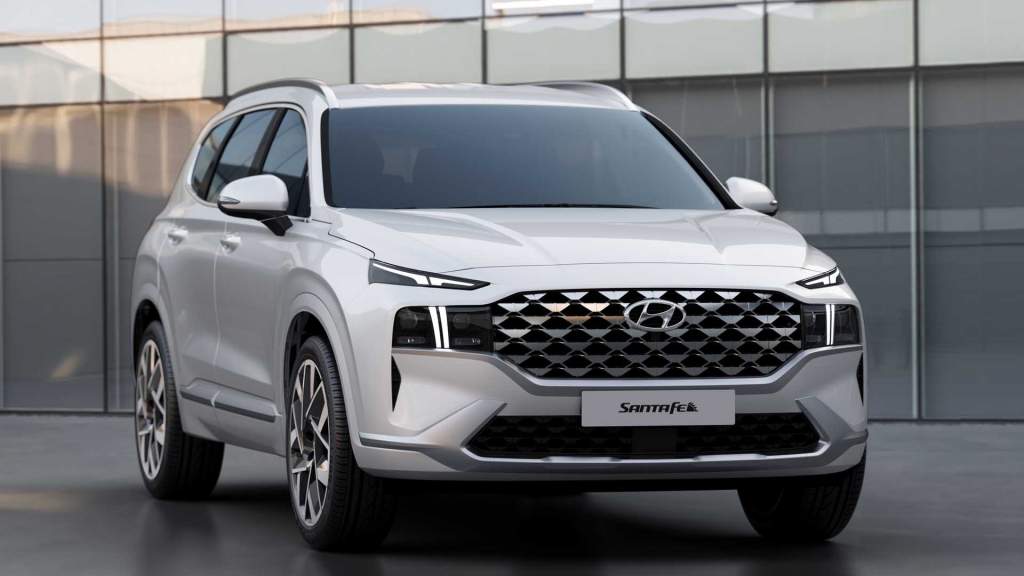 2021 Toyota RAV4
The 2021 Toyota RAV4 is looked at as a crossover vehicle. With sleek lines and an attractive nose to the car, it can be purchased in 17 different colors (depending upon the build). The RAV4 itself has 11 different models to choose from. On the more expensive end, we've got the Limited Hybrid model — which starts at $37,030. This five-seat gem gets an estimate of 41 miles-per-gallon in city driving/38 miles-per-gallon on the highway. On the opposite end of the spectrum, a more affordable option is the LE (starting at $26,050). The car gets a respectable mileage estimate of 27/35/30. The fashionable interior cabin is buoyed further by a 7-inch touchscreen, six audio speakers, Bluetooth capabilities, and Amazon Alexa compatibility.
2021 Chevrolet Tahoe
Billed as "An SUV with you in mind", the new 2021 Chevrolet Tahoe prides itself on having both high performance metrics along with the refinement of a classy vehicle. This rare blend is accentuated by nine exterior color choices, and two interior color palettes. The Tahoe is available in a number of models. The most affordable model — LS — starts at $49,000. The car features 10-speed automatic transmission, 18-inch wheels (for all seasons and off-roading), and a chrome roof rack for carrying luggage and other items. The High Country model is the most expensive of the Tahoe models (starting at $69,000). It features tremendous power in the form of a 6.2L EcoTec3 V8 engine with Dynamic Fuel Management. Fashioned with 22-inch wheels, the High Country also offers direct injection, variable valve timing, 420 HP, and 460 lb-ft. of torque (with 4100 RPM). Suffice it to say, but this model is a juggernaut when it comes to transportation in all regions of the country (whether snowy, mountainous, or rocky.
2021 Hyundai Tucson
The Hyundai Tucson is the type of SUV that perfectly functions for a family of five — or a couple/individual who wants a more spacious car without being overwhelmed by its size. There's a real affordability factor here, as the Tucson starts at only $23,700. It has up to 181 HP, and one can get approximately 28 miles-per-gallon on the highway. On the base model, potential consumers are able to enjoy a number of safety measures — including Lane Keeping Assist and Forward Collision-Avoidance Assist. For a family with small children, this is certainly a beneficial trait to have in a car. Duly, the entertainment value of the vehicle on its base model includes Android Auto and Apple CarPlay. For the most expensive model (Ultimate), the driver enjoys a panoramic sunroof, an 8-inch color touchscreen (with navigation), High Beam Assist, and Blind-Spot Collision Warning. Without question, the Tucson looks like a wonderful vehicle for those on a budget.
2021 Kia Telluride
Lastly, the 2021 Kia Telluride is a vehicle made for power and supreme comfort. Per the Kia website, the car is described as having the most interior passenger room in its segment. This certainly caters to those who enjoy long road trips up the coast, into the mountains, out to the desert, or over to the beach. The Telluride LX starts at $31,990. It fits up to eight passengers, and is packed with an impressive 3.8L V-6 engine. It has 291 HP, and can tow up to 5,000 pounds. Aside from the wonderful space inside the interior cabin, the front two seats get the benefit of using an 8-inch touchscreen. It features a rear camera when backing out of a spot. From a safety standpoint, the Telluride is loaded with measures to keep those within the vehicle safe. Some of the features include Rear Cross-Traffic Alert and Avoidance, ultrasonic sensors, Blind Spot Detection Technology, Auto Emergency Braking and Warning, and Safe Exit Assist. As one can see, this sleek yet practical vehicle checks a lot of the boxes when it comes to a revamped version of the traditional SUV.
Image Source: Motor 1