As one get's older, there is no good reason to have to sacrifice quality of life for comfort and security. Freedom and independence shouldn't have to be surrendered to gain peace of mind. Luckily, there are senior apartments that allow tenants to feel at home in a community of like-minded, self-supporting peers. These apartments are perfect for those who don't need extensive care from others, and for that reason they're much more affordable.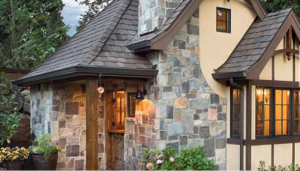 The decision to enter an assisted living situation may seem scary to some. After living one's whole life independently, the thought of relying upon others can be both daunting and challenging. However, advancements in the field of luxury assisted living truly does make functioning a much easier process for millions of elderly people across the country.
Here are 5 reasons to consider a luxury assisted living situation:
Feasibility
As one gets older, the proposition of having to travel to visit doctors, family members, friends, and other types of commitment can be exhausting. The simple act of driving somewhere may be problematic in one's later years. A luxury assisted living facility will aid in solving all of these potential issues. There are designated vehicles which offer residents transportation to visit family members, or even to run errands at a local business. Group trips include forays to the mall and other entertainment locations (such as the movie theater).
Health Care
At any luxury assisted living facility, an on-site doctor will be present. Other trained medical professionals will be available to help with most common illnesses — such as colds or the flu. Within the same token, there are staff members specifically hired to help with the distribution of medication. Managing one's medication can be an annoyance — particularly when having to take different types of pills for specified needs. With these facilities, one can pop over to a designated area in order to take one's scheduled slate of medications.
Spacious Living Accommodations
It may be difficult to say goodbye to your longstanding home — though there are plenty of spacious options made available. As would be the case for any apartment, there are different accouterments based upon the amount of money one's willing to spend. It could include getting a smaller studio dwelling, or one with multiple bedrooms, a living room, and a full service kitchen. There have been known to be apartments north of 1,200 sq. ft.
Dining Options
Most luxury facilities will employ highly decorated chefs to create nutritious and decadent meals. Normally, a main dining area will house thousands of residents for breakfast, lunch, and dinner. This also includes special dinners for holidays and other sorts of occasions. If one's not feeling up to making the trip to the dining hall, employees are able to bring them food a la room service. If one's looking for a snack in-between meals, a smaller kitchen will traditionally offer items to grab-and-go (such as a muffin or a piece of fruit).
Activities
There are a litany of activities for one to participate in during the day. For luxury assisted living facilities, this is a huge point of emphasis. Simply put, activities are made available for people with a wide range of interests. This includes in-home activities such as pottery, movie nights, prayer groups and card games, to 'field trips' outside the facility. For those who're widows or widowers, these opportunities present a chance to garner special friendships. Lastly, these facilities feature the latest in exercise technology. Personal trainers can be procured — whether they're for active workouts or physical therapy. More often than not, luxury assisted living facilities will have state-of-the-art fitness centers — fully complemented by expensive pieces of machinery dedicated to help with everyday flexibility and functionality.


Image Source: Perry Charnoff