The world of healthcare is one of those entities which will always be demanding constant help. It's not as if these sorts of jobs will be drying up anytime soon. Duly, they won't become obsolete overtime. The general need to help people will always be present. According to the Bureau of Labor Statistics, people in this profession can expect a potential job growth of 18-percent over the next decade.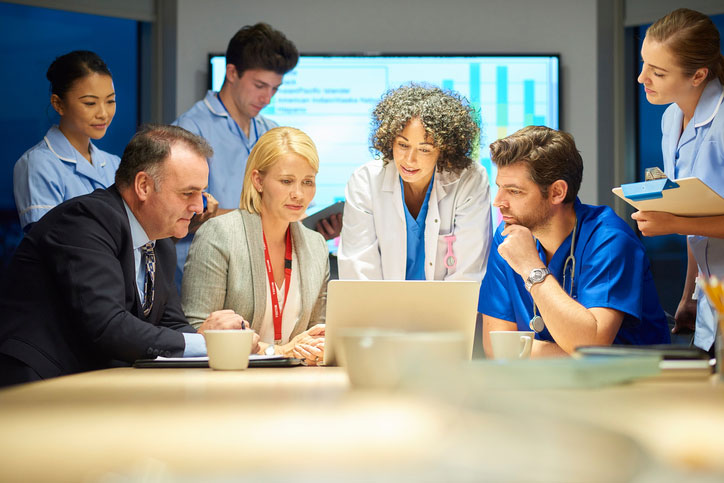 As such, there are a number of directions within the healthcare field that people can enter. Healthcare Administration has quickly become a very popular profession for people all across the United States. It's one of jobs which enables the worker to be in the medical field — though it generally bypasses the arduous road of academia that others in the profession have to endure (such as nurses, doctors, etc.). When trying to procure a job in Healthcare Administration, it's just a matter of knowing where to look, and how to utilize these resources. This piece will speak about the journey in obtaining employment within this field.
Types of Careers
As mentioned above, there are different types of jobs from underneath the Health Administration sector. Some of the potential jobs include Health Insurance Specialist, running a hospital, managing a retirement home, Medical Practice Manager, Human Resource Mangers, Laboratory Management, Financial Manager, Psychiatric Rehabilitation, Pharmaceutical health insurance salesperson, Outpatient/Inpatient worker, and Clinical Management. These are not dead-end jobs from a salary standpoint. There's definite room for growth as one gets more immersed in the field. This sort of diversity can be taken advantage of based upon one's education level, as well as the number of certifications one can get.
Degrees
For those who want managerial positions in this field, a Bachelor's degree is usually the entry-level requirement. With that said, degrees in Healthcare Administration can be procured in two years (an associate's degree). From there, one can seek a four-year degree — or even a doctorate's. Many of the skills required for the various positions (organization, time management, interpersonal skills, writing skills) are traits which can be enhanced in a formal educational setting. Many major universities and trade schools offer these career paths.
Picking The Best Direction
Not all of these jobs are the same. The individual must be able to understand their respective strengths as an employee. From there, one needs to take those strengths and apply them to a profession where they'll succeed. For instance, if one is more introverted and shy around people, doing office administrative work behind a counter might be the job for them. Duly, those who are more social and gregarious might want to work in a more raucous environment. Is one a people person? If so, you may want to work in a field where you'll interact with others on a daily basis (such as in an elderly home). If more solitary, why not work in a lab? There are plenty of options — which makes this line of work exciting.
Image Source: Lourdes University